TheCconnects:

Can you tell our readers a little about your professional journey & how did you come to your current role/position?
Chuck Brooks: 
Over my career in government, the corporate world, media, and academia, I have worn many hats. There have been some strong common threads [of] science, technology, national security, and legislative and executive policy in all my various roles. Like most people in their current roles, my roles evolved from my interests and opportunities that arose.
W
hen I first arrived in Washington, DC I had just completed graduate school at the University of Chicago and attended the Hague Academy of International Law.  and like most others, I was uncertain what my career future would hold. I began going to events in my areas of interest, national security, and foreign affairs to build relationships that might guide me. Fortunately, at one gathering, I was introduced to a soon to be mentor, the late General Daniel O. Graham. General Graham was a decorated war veteran and was a former Deputy Director of the Central Intelligence Agency (CIA), and former Director of the Defense Intelligence Agency (DIA). He was really connected and a brilliant man. I engulfed myself in learning all I could about his special High Frontier project of creating a Strategic Defense Initiative. As soon as I was able, I volunteered to write several articles for him that were published. He appreciatively took me under his wing and introduced me to the next step in my career and my first job in government, working at The Voice of America.
With a strong recommendation from General Graham, I was able to obtain a position as Special Assistant to The Director of the Voice of America (VOA), Hon. Richard Carlson.   VOA was the arm of the US Government responsible for sharing American values and virtues with the rest of the world in the war of ideas. As editor of the internal VOA newsletter, and as a speechwriter, I learned and wrote about information dissemination issues and about the cultural aspects of the many listeners of VOA across the world. This was the time of the Iron Curtain and there was no internet nor cell phones. Most of the communications were done via short wave radio broadcasts that were often the subject of jamming.  It quickly became useful for serving as a subject matter expert (SME) on these issues and the knowledge I shared opened new doors with other parts of government, including Congress.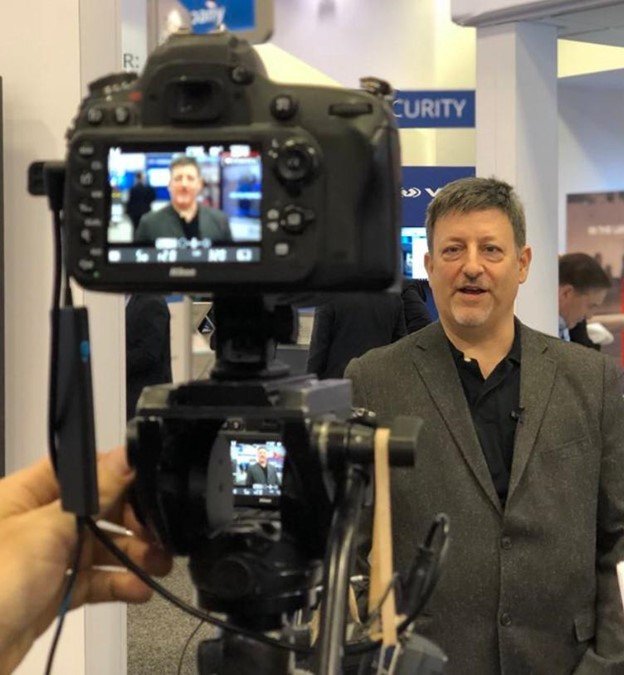 When my political appointment to VOA was about to end due to a new incoming administration, I encountered my next employer at a meeting, the late Senator Arlen Specter from the state of Pennsylvania. I recall that he was impressed with my academic background in international relations and security from the University of Chicago and asked me a few minutes after he met me, "can you write?"  I said yes and soon took the role of a legislative assistant on national security, international, tech, and other issues.  On my second day working in the US Senate, the Senator asked me to write legislation that he planned to introduce the following day.  I first was in a state of panic but thereafter calmed down and began to draw on my network of relationships I had built around town. Because of their help. I was able to research and compose legislative language despite my lack of experience. It was introduced and passed. 
Not a bad start for a job and for the next six years I learned components of issues, policies.  I began to write more than all my work in college and graduate school combined including composing the direct mail for two of the Senator's reelection campaigns. I also gained good public speaking abilities by regularly addressing constituents (often when he was called to vote or had a conflict come up).  I spend 12 to 14 hours a day working but it was worth it. 
I highly recommend to anyone interested in either a career in public service or for that matter industry, that they spend time working on "The Hill." It is intense but you will expand your insights, knowledge base on issues, and you also may also discover how Washington really works!
My next term in the United States government was following the tragedy of 9/11. I had received a call from a friend in my now larger network if I would be interested in being part of a "start-up". That start-up turned out to be the Department of Homeland Security (DHS). As one of the first persons hired, I helped set up the Office of Legislative Affairs and later assumed the role of the Director of Legislative Affairs of the only newly created major component of DHS, The Science & Technology Directorate. In my role in government affairs, I had to keep abreast of policies, programs, budgets, and issues. But I also had to understand technologies to counter chemical, biological, radiation, and explosive threats (CBRNE), and learn about cybersecurity and interoperable communications.  When you interact daily with some of the top scientists and homeland security experts, you really are in a unique position to learn. It is like being in a class with top professors in their fields and was stimulating to the mind and I learned a lot.
After I left DHS several years later for the private sector, I kept my government networks active and continued to build my subject matter expertise on technology and policy topics. I served in executive management roles for iconic companies in the defense and homeland security world such as Xerox and General Dynamics Mission Systems. My primary focus was cybersecurity, security, and marketing.
After a decade and a half in the private sector, I decided to form my own consulting company called Brooks Consulting International
a Government Relations & Marketing firm providing digital branding, strategic partnering, business development, and subject matter expertise. I
offer strategy, business development, and social media outreach to companies promoting emerging technologies and especially cybersecurity. My clients include Fortune 500 companies as well as start-ups.
In the few years alone, I have written over 150 articles and have been a featured speaker at dozens of conferences on homeland security, cybersecurity, and emerging tech. I enjoy writing and speaking and sharing my thought leadership/expertise. I am a contributor to FORBES, Featured contributor to Skytop Strategies, Visiting Editor of Homeland Security Today, featured expert for GovCon Executive Mosaic,
a Cybersecurity Expert for "The Network" at the Washington Post,
and have had my articles in publications such as Dark Reading,
Barron's, InformationWeek, MIT Sloan Blog, Computerworld, Federal Times, NextGov, SecurityInfoWatch, Secure World, ISMG Cyber Theory, The Hill, and many more. I have also served as an influencer/blogger and event speaker for AT&T, IBM, Intel, Microsoft, Netscout, Blackberry/Cylance, Xerox, Hitachi, General Dynamics, Tripwire, and others.
On social media, I currently have around 87,000 followers on LinkedIn, 18,000 followers on Twitter, and 28,000 subscribers to my Security & Tech Insights Letter. I also own and manage a dozen LinkedIn groups relating to tech, security, and cybersecurity issues.

For the past several years I have
served as Adjunct Faculty at Georgetown University's Graduate Applied Intelligence Program and the Graduate Cybersecurity Programs and teach courses on risk management, homeland security, and cybersecurity. Also helped design a certificate course on Block Chain technologies. I am now teaching my 19th course.
I also developed content, designed, and teach a popular graduate course called "Disruptive Technologies and Organizational Management now in its third year. Also, I speak at and represent the University at events on topic of cybersecurity, intelligence, and emerging technologies.
Some of my other activities and kudos include serving as the IEEE Cyber Security for Next Generation Connectivity Systems for Quantum IOT Vice-Chair and as the Quantum Security Alliance Chair for IOT.
LinkedIn named Chuck me one of "The Top 5 Tech People to Follow on LinkedIn." And I was also named as one of the world's "10 Best Cyber Security and Technology Experts" by Best Rated,
as a "Top 50 Global Influencer in Risk, Compliance," by Thompson Reuters, "Best of The Word in Security" by CISO Platform, and by IFSEC, and Thinkers 360 as the "#2 Global Cybersecurity Influencer." I was also featured in the 2020, 2021, and 2022 Onalytica "Who's Who in Cybersecurity. 
That is a quick glimpse of my professional journey that continues!
TheCconnects: 

Who has influenced you the most in life and why?
Chuck Brooks: 
There is no doubt that my family has influenced me most in my career. My late father, Norman Brooks returned from World War II and built up his own company in wholesale produce at Chicago's legendary South Water Market. It was tough work as he had to be at his place of business by 4AM every morning. His worth ethic and dedication have impacted me in all I do.  My mentor was my late mother, Dorothy Brooks. She tested glided gliders for the Army during World War II and attended the University of Chicago before there were many female students. My Mom assisted my sister Joanne Brooks, who built a very successful event design and event planning agency that has been in business for 35 years called, Creative Impact Group, Inc.
In my work, I was also fortunate to have many great mentors, including the late General Dan Graham, Admiral Jay Cohen, and Dr. Charles McQueary (at DHS), and a close colleague and friend who was the first technology commercialization officer for the United States, Dr. Tom Cellucci.
TheCconnects:

What are the biggest challenges you have faced in your life & how did you overcome them?
Chuck Brooks: 
The most challenging and fulfilling role I have had in public service was being a "plank holder" at the Department of Homeland Security where I helped set up the Legislative Affairs office. It was the largest "Start Up" I have ever been involved in supporting and most importantly had the mission of protection our homeland. We were lucky to have Hon. Tom Ridge and Hon. Michael Chertoff steering the ship during my years there. And I was lucky to work with some of the best and brightest people around. In retrospect, to meld a lot of different law enforcement agencies and cultures is quite a challenging task and DHS is still a young pup on the block compared to other federal agencies. The people who worked there and continue to work there are a very dedicated and mission-oriented bunch and do not get the credit they deserve. It will take some time, but DHS will continue to evolve into a more unified department.
TheCconnects:

What lessons you have learned from your professional career?
Chuck Brooks: 
My advice and lessons are to always try to look at be ready for what lie ahead. Having an understanding for what challenges there are in the global business ecosystem is important. For anyone's career focus, studying cybersecurity makes [sense] since digital connectivity touches everything work- or personal-related. In both the public and private sectors — just about every CIO, CTO, and CISO survey — cybersecurity is the top concern. Our data and identities are constantly at risk and knowing how to protect them is an imperative in Industry.
Similarly, how to adapt and work with emerging technologies and tools such as artificial intelligence, 5G, and eventually quantum technologies will be a huge value added to everyone entering the workforce in our new digital era.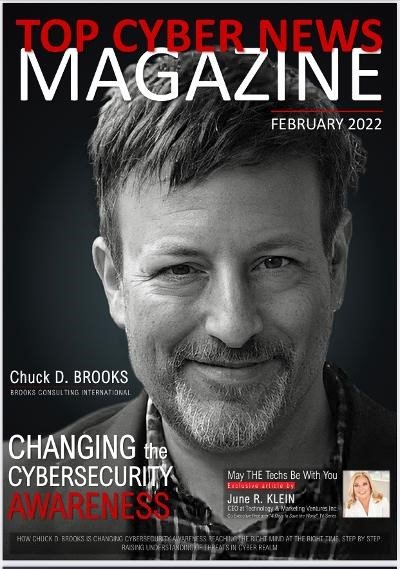 Also, it may be cliché, but when a door closes and something may not have worked out for you in your career, another door opens for perhaps a greater opportunity. The key is not to wait for it to happen but to make it happen!  Social networking and being visible to future employers or clients are good avenues for everyone to pursue to keep their options open.
TheCconnects: 

What do you see as the biggest challenge for brands in the digital space?
 Chuck Brooks: 
The nature of branding and sales communications (which used to be primarily print newspapers and magazines) has been supplanted in recent years by texts, podcasts, and social media content. Covid19 certainly made that transition happen faster and now digital communications it is here to stay and is prioritized by many companies.  With the loss of print also came the loss of the reader or viewer attention span. Because of this reality, messaging must be more concise, compelling, and authentic. For some companies, especially those new to the market, getting their name and product recognized can be quite challenging and expensive if not leveraged.  Hence, you have seen the growth of influencers and though leaders take a leading role in marketing and branding on social media platforms.
The private sector needs to recognize that how they approach the market and conduct business has changed and they need to pivot. The importance of marketing and branding to thrive has grown exponentially in the digital space. Companies need to bring marketing function to the C-Suite and prioritize it tactically for digital.
Social media has become part of the fabric of how we communicate, operate, and conduct business.
Unfortunately, those who are slow to adapt will likely fade. And …  the metaverse marketplace is just around the corner.
TheCconnects: 

What is your advice for those who seek a security career?
Chuck Brooks: 
My advice is to learn first about the field(s). Read about the latest security challenges and developments on social media, there is some great info out there. Also try to get an internship where you can experience a security role in either the public or private sectors. I would also suggest taking courses or pursuing a degree in the discipline that interest you most at a university or college.
Also exploring certifications from CompTIA and SANS if you are considering cybersecurity. But it is also important to consider that security is not purely a technical endeavor.  The security field involves leadership, management, strategy, marketing, sales, and compliance issues. There is no substitute for experience and there is usually room to learn a lot on the job.  There are a lot of opportunities and security especially needs more women involved.
TheCconnects: 

What do you do in your free time?
Chuck Brooks: 
In the little spare time I have, I like to lift weights. I am a former competitive powerlifter. I also am a foodie and my wife, and I frequent many restaurants with interesting and great cuisines. My two favorites are Italian and Vietnamese foods.  I love to travel and returned recently from trips to London and Rome since Covid has waned. I also enjoy history, science, and watching paranormal tv programs.
Listen on the go!