TheCconnects: Can you tell our readers a little about your professional journey & how did you come to your current role/position?
Abriana Terrell: I graduated with my bachelors degree from Texas Christian university at the age of 21 and a masters degree from university of Texas at Arlington at the age of 22. I am pursuing a PhD in public administration and public policy. I am a licensed social worker. I have worked with foster care youth, nursing home populations, and hospice clients where I held supervisory or independently contracted roles. I decided that after 5 years of working, being an employee was not the path I wanted to take. Last year God gave me the idea and vision to create a nonprofit to house and service the homeless community.
TheCconnects: Who has influenced you the most in life and why?
Abriana Terrell: My dad and my spiritual father, God. My dad is a resilient man who raised my sister and I by himself. He has showed me how to be a determined person and not to give up on what it is I want. He has always been very supportive of my wants and dreams. God has had so much influence in my life because without his guidance, Grace, patience, teachings, etc I would not be where I am now. I have immense faith in myself and what I am doing.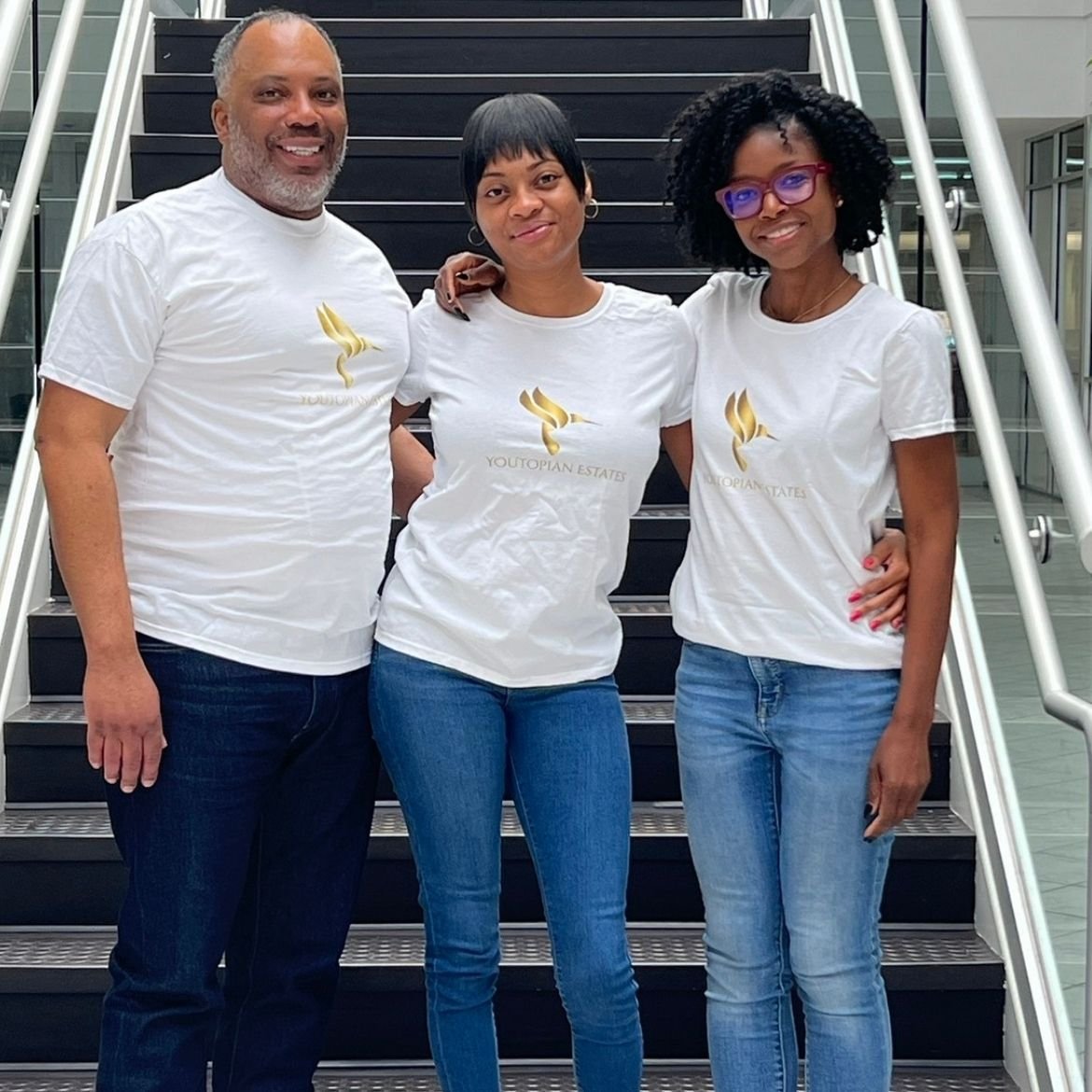 TheCconnects: What are the biggest challenges you have faced in your life & how did you overcome them?
Abriana Terrell: I would say self discipline as an entrepreneur has been a bit challenging because you are your own accountability partner. I would also say allowing people to linger around in my life longer than they needed to, business or personal wise. Not everyone is meant to go to the next chapter in life with you. I overcome these challenges through prayer, persistence, resilience, and holding myself to a standard. I also have more grace on myself nowadays and understand that I am only human doing the best that I can.
TheCconnects: What lessons you have learned from your professional career?
Abriana Terrell: One of the most valuable lessons I have learned from my professional career is that kindness and friendliness are essential. When people feel valued and respected, they are more likely to be engaged and productive, and they are more likely to stay with a company for the long term. A culture of kindness and friendliness can also help to attract top talent.
TheCconnects: What do you see as the biggest challenge for brands in the digital space?
Abriana Terrell: One of the biggest challenges for brands in the digital space is understanding who to market to and doing the work to get people to notice their brand.
The digital landscape is constantly evolving, and there are a lot of different platforms and channels that brands can use to reach their target audience. However, without a clear understanding of who their target audience is and what their needs and wants are, brands risk wasting time and money on marketing campaigns that are not effective.
In addition, the digital space is saturated with content, and it can be difficult for brands to stand out from the crowd. To get people to notice their brand, brands need to create high-quality content that is relevant and interesting to their target audience. They also need to be active on social media and engage with their followers.
TheCconnects: How your product/solution can help to resolve the pain points of your customers?
Abriana Terrell: Love is a powerful emotion that can have a profound impact on our well-being. When we feel loved and supported, we are better able to cope with stress and adversity. We are also more likely to be happy and fulfilled.
My services, which are always done with an emphasis on love and peace, can help to resolve the pain points of my customers by providing them with the love and support they need to heal and grow. When my customers feel loved and supported, they are able to tap into their own inner strength and resilience. This can help them to overcome their challenges and achieve their goals.
TheCconnects: What do you do in your free time?
Abriana Terrell: In my free time, I enjoy a variety of activities that help me to relax, learn, and grow. I love to read books about different topics, such as history, science, and philosophy. I also enjoy praying and meditating to connect with my spiritual side and find inner peace. I also try to take a nap every day to recharge my batteries.
When I have more time, I love to travel and experience new cultures. Traveling is a great way to learn about the world and to meet new people. I also enjoy spending time with my loved ones and doing school work. Spending time with my loved ones is one of my favorite things to do, and I always cherish our moments together. I am also passionate about learning and am always eager to learn new things, so I spend a lot of my free time doing school work.
I believe that it is important to have a balance between work and leisure. Taking time for myself and doing the things that I enjoy helps me to stay refreshed and motivated, which in turn allows me to be more productive and successful in other areas of my life.
TheCconnects: Do you have any advice for those who want to be an entrepreneur/C-Suite Executive?
Abriana Terrell: To be an entrepreneur or C-suite executive, you need to be passionate about your work, willing to put in the hard work, and able to take risks. You should also be okay with being uncomfortable sometimes, as growth often happens outside of our comfort zone. It is important to always choose yourself and your own well-being first, and to trust that God has a plan for your life. Do not do anything that will jeopardize your success, and always spread love and help others. Having a mentor or coach can also be helpful, as they can provide you with valuable advice and support.
In short, to be a successful entrepreneur or C-suite executive, you need to be passionate, hardworking, and willing to take risks. You should also be ethical, take care of yourself, and help others.