TheCconnects: Professional Journey & how did you come to your current position?
Chaitanya Kumar Lingamallu, co-founder of The Chocolate Room. He moved to Australia to pursue his masters in IT from the University of Ballarat. There, he noticed how everything worked in developed countries and focused on learning how it worked to fulfill his vision of doing something bigger in India. Therefore, being a confessed foodie, while exploring several cities, he noticed many fast-food franchises, which he noticed were in high demand at the time. When he went back to Australia, he kept thinking about the gap in the Indian market where he could bring in a brand to do something. This is exactly what he did after a lot of research once he was here by founding The Chocolate Room franchise, which now spans several states and many more overseas.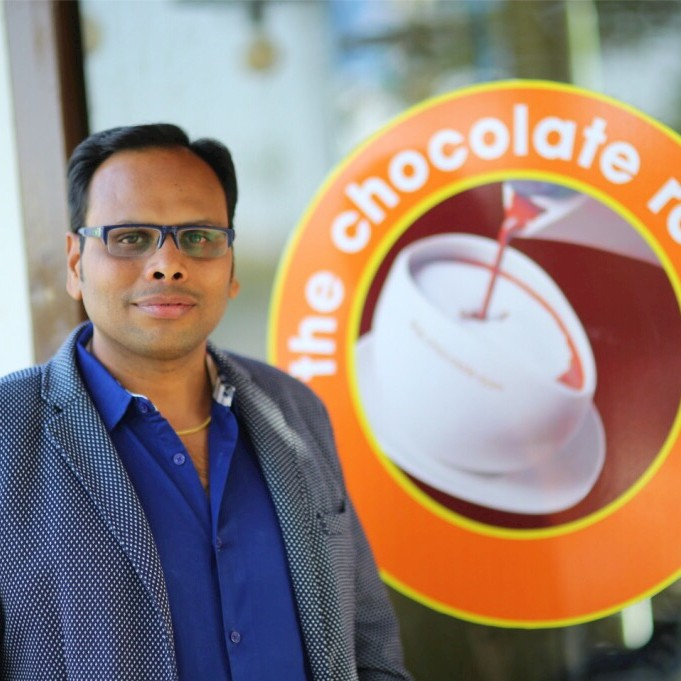 TheCconnects: Who has influenced you the most in life and why?
His most prominent source of inspiration is his father, claims Chaitanya Kumar. Watching him run several businesses and facing failures over the years, he learned a lot.

He focused on maintaining consistency in everything he ever started by learning from his father. It became a driving factor that helped him succeed in his several ventures.
TheCconnects: What are the biggest challenges you have faced and how did you overcome them?
When they first started, Chaitanya Kumar says, their chief motivation was his passion, not money. So, for the first few years when they brought something different and new to the Indian market, they struggled to make profits. But, he believes, the first 1 to 2 years of any business before you find your footing is a loss-making time. But when you are purpose-oriented and start passionately while strategically being financially disciplined, which was the basis for The Chocolate Room, eventually you'll overcome any challenges.

Being financially disciplined and maintaining consistency with quality will garner a lot of trusts from the customers, who will keep returning.
TheCconnects: What lessons have you learned from your professional career?
As an entrepreneur, you have to be very focused on what you are doing, and you can't believe too much in others, a lot of mistakes have to happen in the entrepreneur journey, but then you'll have to overcome and learn from the mistakes for not repeating again. Have to listen to your instinct and do it, not listen/think about others. Mistakes happens when you start listening from too many people and there suggestions/advises. But End of the day, last decision should be yours and what your instinct says is more an important. Any Entrepreneur don't understand/trust himself and doesn't understand the instinct that's where mistakes happens which we have to overcome by doing trials try to make them succeed.
TheCconnects: What do you see as the biggest challenge for brands in the digital space?
Basically, doing marketing is the biggest challenge, to market the brand requires a lot of funding on the business side. From the start itself, we the chocolate room have never focused on the funds, we have focused on the appearance towards offline to build up the brand more of an offline than the digital side. But, doing the digital side branding is required a lot of marketing (Strategies & Ideas).
TheCconnects: How your product can help to resolve the pain points of your customers?
Our cafe has different varieties of food items and food made with chocolates. There is 90% cocoa chocolate that is good for your health, and when you are dull or upset, it gives you a lot of positive energy. There's a saying that says chocolate reduces stress, blood pressure, and heart attacks and puts a smile on our faces.
TheCconnects: What do you do in your free time?
I will mostly spend my free time with my family, going on long drives, and trips, and watching movies on Netflix.
TheCconnects: Advice who wants to become Young Entrepreneurs or a Chief Executive Officer
"Don't run behind money," advises Chaitanya Kumar to all young entrepreneurs out there who are listening, "start any business on the basis of its purpose for you, It truly helps you succeed."
You can connect with Chaitanya Kumar Lingamallu on LinkedIn here
Listen on the go!