TheCconnects: Can you tell our readers a little about your professional journey & how did you come to your current role/position?
Rohit Arora: I started my entrepreneurial journey with my first company which I started at the age of 20 named as Mavenwit, and within a period of 2 years we took the company from India to United States as well with office in Miami, Florida and Mavenwit so far now is Multi-Award Winning, backed by incubators, and have crossed more than 500+ partnerships and recently produced The Maven Show. Before starting my first company I was already doing consulting, dropshipping and digital marketing. I am currently the Founder & CEO of Mavenwit Group, and I am also heading into Web3 as well and I have current project under-progress which I am working on named as DieHardFriends.
TheCconnects: Who has influenced you the most in life and why?
Rohit Arora: There are a lot of people including my professors, my friendships and relationships and especially my mom, for everything I own right now. Many people are the inspiration for a couple of my products and even a brand which I am working on at this time. DieHardFriends is also one of the inspirations which came from my friendships.
TheCconnects: What are the biggest challenges you have faced in your life & how did you overcome them?
Rohit Arora: Being an entrepreneur, we face a new challenge everyday, it's all about staying humble. Fixing problems is what we entrepreneurs are all about. In the initial stages of being an entrepreneur you must be multi-creative and multitaskable. Even in the beginning your close ones may not believe in you, but if you believe in themselves, then nothing can stop. It happened to me as well. I started with almost nothing, and took my first company from Dehradun, India to Miami USA, within 2 years. I still remember the day I designed the Mavenwit Logo just as a thing to work on something but over the people of time, and the love from people we made it possible what we are now. It's about sticking to the plan, moving with strategy, prioritizing the things which matter the most, and having a society with great people.
TheCconnects: What lessons have you learned from your professional career?
Rohit Arora: I learned many lessons, and I am still learning everyday. I also have hired and fired a lot of people, made multiple mistakes early in hiring, learned people skills, money management, and cash flow. Being an early age entrepreneur takes a lot, working long hours, skipping meals, prioritizing the things that can lead to success. It's all about working hard, but smart as well, hiring great teams who can believe your vision to work on your mission, making an impact on society.
TheCconnects: What do you see as the biggest challenge for brands in the digital space?
Rohit Arora: Challenges vary brand to brand, but we have seen that many brands focus on bringing customers to purchase their product and spending millions on marketing and advertising to retain rather than improving products so customers should knock the door themselves.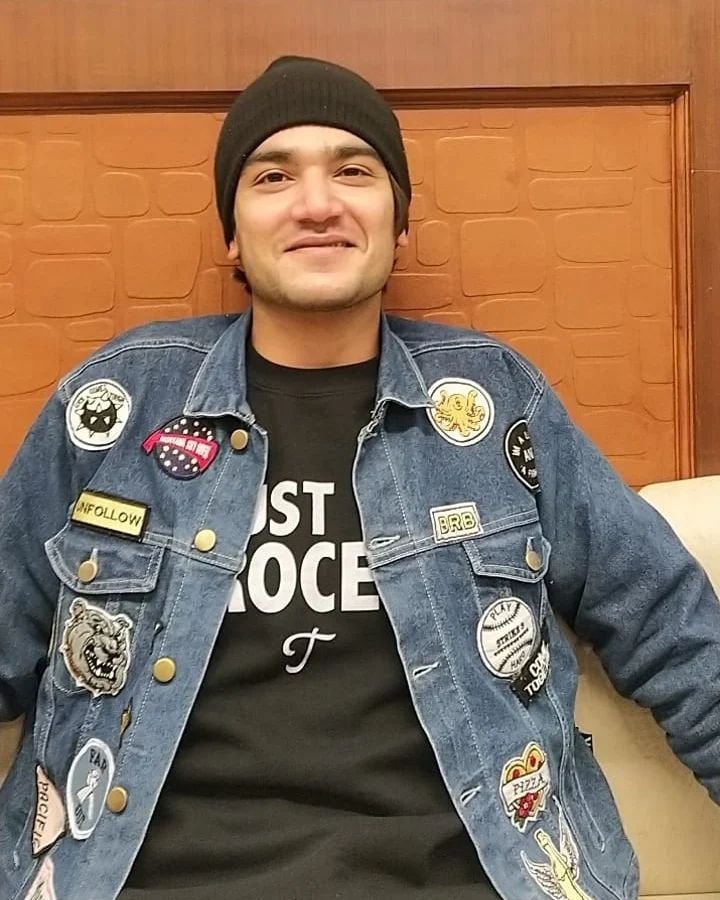 TheCconnects: How does your product/solution help to resolve the pain points of your customers?
Rohit Arora: At Mavenwit we focus on improving brands marketing and branding foundation. We work in increasing ROI for our customers. We are focusing now on working with midsize and enterprise customers and to build brands in such a way so brands can spend more time on scaling rather than fixing. As Mavenwit is a full-service ad agency we but we specially specialized in branding, creative and ecommerce, etc.
TheCconnects: What do you do in your free time?
Rohit Arora: I watch to educate myself. I learn new things. I look for more ways to scale things. I research a lot. I talk a lot. I ask myself a lot of questions as well. I travel a lot. I love to surround myself with people. I listen to music. I write. I still remember how I started from nothing and did so many things from the last few years now, just because of a few reasons, I was experimenting, failing and winning, losing and gaining, etc. That's all I do & that's what I will keep on doing!
TheCconnects: Do you have any advice for those who want to become a chief executive officer?
Rohit Arora: It's not easy to be a Chief Executive Officer of any company, it's easy to start but takes a lot to get going. It needs confidence, experience, guts, skills & courage to keep going.
You can connect with Rohit Arora on LinkedIn here
Listen on the go!