TheCconnects: Can you tell our readers a little about your professional journey & how did you come to your current role/position?
Preeti Singh: I was raised in a typical middle-class family. Like any other girl, I finished school. But I had enormous aspirations for my own life from a very young age. I intended to pursue fashion designing after finishing school. At the time, fashion designing was equated to tailoring and was not seen as a desirable professional path. At first, my family questioned what I would do with this degree? What will be your future? Is this a promising career path? Because of the way our society is set up, there are only three possible careers: teaching, engineering, and medicine. My parents wanted me to study medicine or teaching because I received good grades in my 12th grade. Everyone was trying to get me to change my mind, so I began to have second thoughts. Fortunately, my sister stood by me and helped me persuade my parents to let me enroll in a fashion design programme.
I began working as a fashion content writer for a company in 2020 after graduating, but after only one month I realized that this was not my cup of tea and that I couldn't work for anyone else. I therefore left that position. Following that, I told my family about my plans to launch my own business, and they all expressed great support.
I had already taken the choice to launch my own company, but how was the next question. My business background is nonexistent as I don't have any business expertise. I had no one to lead the way. When I first started learning, I learned via YouTube and Google, just like everyone else who was in need of information. So, I invested some time—months, actually—in researching consumer behavior, demographics, demands, and so forth.
After that, I was prepared with all the information and the plan of action, but I still needed a partner, and who could be a better partner than your own mother? That's how my mother and I started Attiris in May 2021.
We first just sold women's kurtis, but over time we added more categories, and today we provide both men's and women's clothing.
TheCconnects: Who has influenced you the most in life and why?
Preeti Singh: The desire to empower women is what has impacted me. According to the World Bank, only 19% of women are employed in India. Women typically settle for less, have lower aspirations, or lack confidence in their ability to accomplish great things in life, they do they don't get a chance to pursue their dream. My inspiration, or you could say this inspired me to attain large goals, is to influence at least one lady to dream big and succeed. A girl should, in my opinion, be independent because people only admire those who have money in their pockets.
TheCconnects: What are the biggest challenges you have faced in your life & how did you overcome them?
Preeti Singh: There were numerous difficulties. My family is from the working class. There was no one to give me any instruction or tips. I had to handle everything by myself, taking some good decisions as well as some mistakes and learning from them.
Making the decision to go from the league is quite challenging. We become good employees thanks to our educational system. We are taught how to benefit an organization starting at a young age. According to society and our educational system, the ideal way of life is to get better grades, complete your degree, and land a job with an MNC. It is therefore not an easy choice to do something unusual without any assurance of success rather than follow the trend.
We need money in order to build our brand. Investors are typically reluctant to fund early-stage firms, therefore there were none. Thanks to my father who played a very important role. He was the one who provided the money for my business. And that's how Attiris became a bootstrap venture.
How to launch a business was another challenge. Although I had the money and the concept to start a business, I had no idea what documentation was required to launch a business. Then I went to my brother and cousin, who took care of all the paperwork and document preparation for me so I could concentrate on developing the brand. If they hadn't been there, doing all of these things would have been quite tough for me.
TheCconnects: What lessons you have learned from your professional career?
Preeti Singh: The secret to success is perseverance and learning. Your learning gains increase as you put more effort into it.
There is no one best technique to complete a task. One concept or method of operation works just for that particular firm. You must rely on your own judgment. It won't help you to try to be like someone else. Although you can learn from previous businesses, there isn't a perfect strategy or method that can ensure your success with a hundred percent certainty.
TheCconnects: What do you see as the biggest challenge for brands in the digital space?
Preeti Singh: Getting consumers to trust you is the biggest hurdle, in my opinion. Being a new brand in this industry makes it challenging to gain the trust of customers due to the prevalence of fraudulent brands that annoy them.
In the digital age, everything is done through technology, making fraud easier than it would be in a physical store. If something goes wrong during the buying cycle, there is no actual store or person you can go to. People therefore don't readily trust you.
Everybody has their own method of conducting business, and I believe that's what distinguishes yours from others'.
We succeeded in some experiments, failed in others, made errors, and learned from them.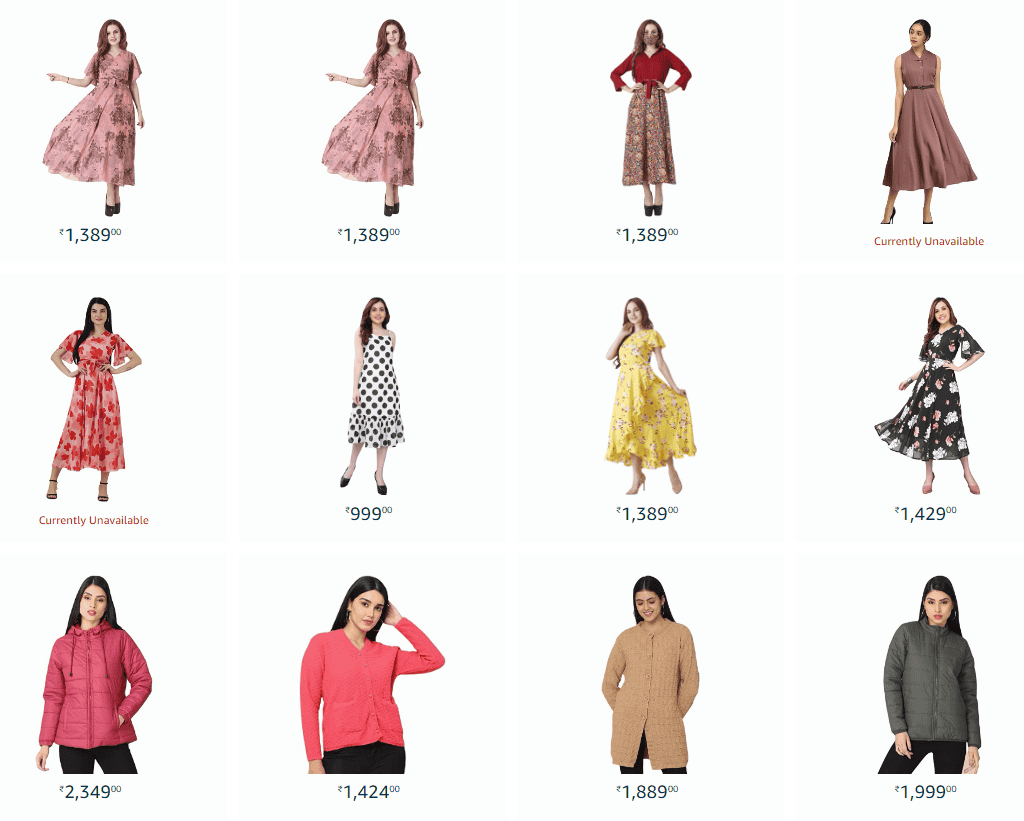 TheCconnects: How your product/solution can help to resolve the pain points of your customers?
Preeti Singh: When we first opened Attiris in May 2021, our goal was to constantly provide high-quality clothes at reasonable prices.
While doing research we discovered that there are two categories in the apparel sector after conducting some study. First, there are companies that sell goods for cheap, but their quality is not that good. On the other hand, there are other companies or designers who sell goods of high quality, but at prices that are obviously out of reach for most consumers.
According to a survey by economic research, the percentage of middle class households, defined as those with an annual family income of Rs 5 to 30 lakh, is expected to increase nearly about 63% by 2047. This consumer base needs quality but can't invest thousands and lacs for just 1 piece of cloth.
That's how we founded Attiris on the principle of offering high-quality clothing at a reasonable cost.
TheCconnects: What do you do in your free time?
Preeti Singh: I like reading both fiction and non-fiction books. Mythology is a subject I enjoy reading about. When I'm not reading, I enjoy being with my family. Shopping is fun for me, and I like to keep up with current fashion trends.
TheCconnects: Do you have any advice for those who want to become a chief executive officer?
Preeti Singh: The advice I would give is always to keep your wishes modest and your aspirations high. When you don't make as many wishes, you wind up with more time and money than you would otherwise. You can invest this time and money in your entire development or whatever you want to achieve in your life.
Connect with Preeti Singh on LinkedIn here
Listen on the go!