Introducing the top 20 IT process improvement and optimization companies, dedicated to helping organizations streamline their operations, maximize efficiency, and drive business growth. These companies specialize in providing cutting-edge solutions and expert consulting services to optimize IT processes, enhance productivity, reduce costs, and deliver exceptional results.
With their deep industry knowledge and innovative approaches, these companies empower businesses to stay ahead of the competition, adapt to rapidly evolving technologies, and achieve operational excellence. Whether it's process automation, ITIL implementation, or performance optimization, these industry leaders are trusted partners in transforming IT operations for success.
Need efficient IT asset control? Discover the top 20 companies in IT asset tracking, software licensing, and lifecycle control. From inventory control to value optimization, these enterprise leaders provide complete solutions to efficaciously manage and maximize the price of your IT assets.
Table of Contents
CGI Inc
Founders: Serge Godin, André Imbeau
Founded Year: 1976
Headquarters: Montreal, Canada
Product Categories: IT Consulting, Application Services, Systems Integration, Managed Services
Description: CGI Inc. is a global IT consulting and outsourcing company. They provide IT process improvement and optimization solutions, helping organizations optimize their operations, drive innovation, and achieve business objectives.
Key Features:

IT process assessment and improvement
Application development and maintenance
Systems integration and consulting
Managed IT services
Cybersecurity and risk management
Gartner
Founders: Gideon Gartner
Founded Year: 1979
Headquarters: Stamford, United States
Product Categories: IT Research, Advisory Services, Consulting, Market Analysis
Description: Gartner is a leading research and advisory company in the IT industry. They provide IT process improvement and optimization insights, strategic guidance, and advisory services to organizations worldwide.
Key Features:

IT best practices and frameworks
Research-based insights and analysis
Strategic planning and execution
Vendor evaluation and selection
IT performance benchmarking
Bain & Company
Founders: William W. Bain Jr.
Founded Year: 1973
Headquarters: Boston, United States
Product Categories: Management Consulting, Strategy Consulting, Operations Improvement, Digital Transformation
Description: Bain & Company is a global management consulting firm offering IT process improvement and optimization services. They assist organizations in transforming their IT operations, optimizing processes, and achieving sustainable growth.
Key Features:

IT strategy formulation
Process improvement and automation
Technology implementation and optimization
Data-driven decision-making
Customer experience enhancement
Forrester Research:
Founders: George Forrester Colony
Founded Year: 1983
Headquarters: Cambridge, United States
Product Categories: IT Research, Advisory Services, Consulting, Market Analysis
Description: Forrester Research is a renowned market research and advisory firm specializing in IT process improvement and optimization. They provide organizations with valuable insights, expert advice, and consulting services to optimize IT operations and drive business growth.
Key Features:

IT strategy alignment
Process improvement and optimization
Technology evaluation and selection
Customer experience strategy
Digital transformation advisory
Deloitte
Founders: William Welch Deloitte
Founded Year: 1845
Headquarters: London, United Kingdom
Product Categories: IT Consulting, Risk Advisory, Audit and Assurance, Tax Consulting
Description: Deloitte is a multinational professional services firm specializing in IT process improvement and optimization. They assist organizations in streamlining IT operations, implementing best practices, and achieving sustainable business growth.
Key Features:

IT strategy and governance
IT process assessment and optimization
Technology implementation and digital transformation
Risk assessment and management
Business process improvement
ServiceNow
Founders: Fred Luddy
Founded Year: 2004
Headquarters: Santa Clara, California, United States
Product Categories: IT Asset Management, Service Management, IT Operations Management
Description: ServiceNow provides a comprehensive IT service management platform that includes robust IT asset management capabilities. Their solution helps organizations effectively track, manage, and optimize their IT assets throughout their lifecycle.
Key Features:

Asset discovery and inventory management
Software license management and compliance
Contract management and vendor management
Asset lifecycle tracking and optimization
Integration with IT service management processes
BMC Software
Founders: John J. Moores and Dan Cloer
Founded Year: 1980
Headquarters: Houston, Texas, United States
Product Categories: IT Asset Management, Service Management, Cloud Management
Description: BMC Software offers an IT asset management solution that helps organizations gain visibility and control over their IT assets. Their platform enables efficient asset tracking, software license management, and compliance.
Key Features:

Asset discovery and inventory management
Software license optimization and compliance
Contract management and procurement
Asset lifecycle management and retirement
Integration with service management and cloud management
Snow Software
Founders: Axel Kling, Alarik Sandrup, and Peter Björkman
Founded Year: 1997
Headquarters: Stockholm, Sweden
Product Categories: IT Asset Management, Software Asset Management, Cloud Management
Description: Snow Software specializes in IT asset management and software asset management solutions. Their platform helps organizations optimize their IT investments, manage software licenses, and ensure compliance.
Key Features:

Comprehensive IT asset discovery and inventory
Software license management and optimization
Cloud asset management and cost control
Hardware and software asset lifecycle management
Integration with service management and procurement
Flexera
Founders: David Dickins, Martin MacLeod, and David Brightwell
Founded Year: 1987
Headquarters: Itasca, Illinois, United States
Product Categories: IT Asset Management, Software Asset Management, Cloud Management
Description: Flexera offers robust IT asset management and software asset management solutions. Their platform provides comprehensive visibility and control over IT assets, enabling organizations to optimize costs and minimize compliance risks.
Key Features:

Asset discovery and inventory management
Software license optimization and compliance
Contract and vendor management
Cost optimization and budgeting
Integration with cloud management and service management
Ivanti
Founders: N/A
Founded Year: 2017 (Merger of LANDESK, HEAT Software, AppSense, and RES Software)
Headquarters: South Jordan, Utah, United States
Product Categories: IT Asset Management, Software Asset Management, Service Management
Description: Ivanti offers comprehensive IT asset management and software asset management solutions. Their platform helps organizations optimize IT investments, ensure software compliance, and streamline service management processes.
Key Features:

IT asset discovery and inventory management
Software license management and optimization
Service management integration for asset-related processes
Vendor management and procurement capabilities
Compliance and audit readiness features
Axios Systems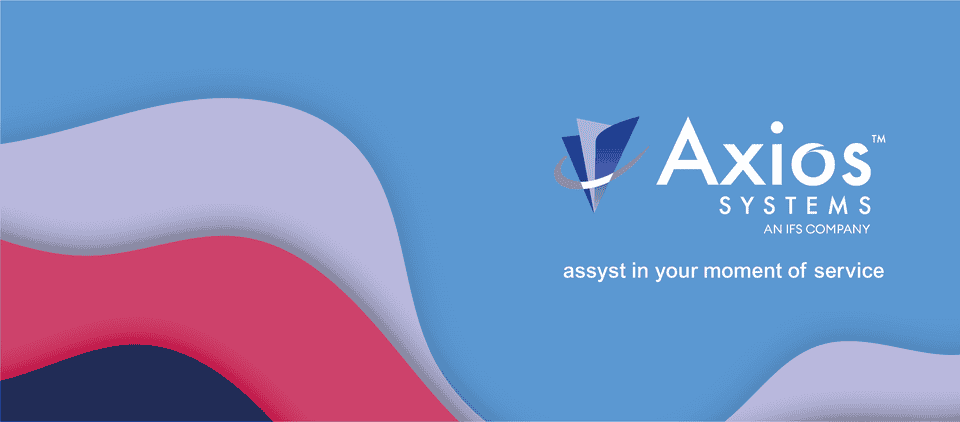 Founders: Richard G. Davies and Tasos Symeonides
Founded Year: 1988
Headquarters: Edinburgh, Scotland, United Kingdom
Product Categories: IT Asset Management, Service Management
Description: Axios Systems offers an integrated IT asset management and service management platform. Their solution enables organizations to manage and track IT assets, optimize costs, and align asset management with service delivery.
Key Features:

Comprehensive IT asset discovery and inventory management
Software license management and compliance
Asset lifecycle management and retirement
Integration with service management processes
Reporting and analytics for asset performance
LANDESK
Founders: Steve Daly and Greg Butterfield
Founded Year: 1985
Headquarters: South Jordan, Utah, United States
Product Categories: IT Asset Management, Software Asset Management, Service Management
Description: LANDESK, now a part of Ivanti, offers IT Process Improvement and Optimization solutions. Their platform enables organizations to effectively manage and optimize IT assets, track software licenses, and streamline service management processes.
Key Features:

Asset discovery and inventory management capabilities
Software license management and optimization
Integration with service management processes
Cost optimization and budgeting features
Compliance and audit readiness capabilities
SolarWinds
Company Name: SolarWinds
Founders: Donald Yonce and David Yonce
Founded Year: 1999
Headquarters: Austin, Texas, United States
Product Categories: IT Asset Management, Network Management, Systems Management
Description: SolarWinds offers a range of IT Process Improvement and Optimization solutions, including IT asset management. Their platform helps organizations discover, track, and manage IT assets, optimize software licenses, and streamline asset-related processes.
Key Features:

IT asset discovery and inventory management capabilities
Software license management and compliance
Integration with network and systems management tools
Asset lifecycle management features
Reporting and analytics for asset performance
Bain & Company
Founders: Sridhar Vembu
Founded Year: 2002
Headquarters: Pleasanton, California, United States
Product Categories: IT Asset Management, Service Management, Network Management
Description: ManageEngine offers a comprehensive IT Process Improvement and Optimization solution that helps organizations streamline asset tracking, manage software licenses, and optimize IT resources. Their platform integrates with service management and network management tools for end-to-end asset visibility.
Key Features:

IT asset discovery and inventory management capabilities
Software license management and optimization
Integration with service management processes
Vendor management and procurement features
Network asset monitoring and management
Provance
Founders: N/A
Founded Year: N/A
Headquarters: Kirkland, Washington, United States
Product Categories: IT Asset Management, Service Management, Microsoft 365 Management
Description: Provance offers IT Process Improvement and Optimization solutions built on the Microsoft platform. Their solution provides organizations with visibility into their IT assets, software licenses, and service requests, helping to optimize costs and improve service delivery.
Key Features:

Comprehensive IT asset discovery and inventory management
Software license management and compliance
Integration with Microsoft 365 for asset and service management
Incident and problem management capabilities
Self-service portal for user requests
Revenera
Founders: David Dickins, Martin MacLeod, and David Brightwell
Founded Year: 2008 (as Flexera Software, merged with Revulytics in 2020 to form Revenera)
Headquarters: Itasca, Illinois, United States
Product Categories: IT Asset Management, Software Asset Management, Cloud Management
Description: Revenera offers the FlexNet Manager Suite, an IT Process Improvement and Optimization solution. Their platform helps organizations optimize IT investments, manage software licenses, and ensure compliance across on-premises, cloud, and SaaS environments.
Key Features:

IT asset discovery and inventory management capabilities
Software license management and optimization
Cloud asset management and cost control
Contract management and procurement features
Integration with service management processes
Cognizant
Founders: Kumar Mahadeva
Founded Year: 1994
Headquarters: Teaneck, New Jersey, United States
Product Categories: IT Consulting and Services
Description: Cognizant is a multinational IT services and consulting company that offers IT Process Improvement and Optimization solutions to help businesses optimize their Finance processes and systems for enhanced efficiency and performance.
Key Features:

Finance systems evaluation and optimization
Technology implementation and integration
Process reengineering and automation
Risk assessment and management
Data analytics and insights
Finance systems consulting
SYSPRO
Founders: Phil Duff and Desmond Padayachy
Founded Year: 1978
Headquarters: Johannesburg, South Africa
Product Categories: ERP, Manufacturing, Distribution, and more.
Description: SYSPRO offers IT Process Improvement and Optimization solutions, focusing on manufacturing and distribution businesses, enabling them to optimize their operations and drive growth.
Key Features:

Comprehensive ERP suite for manufacturing and distribution
Advanced supply chain management capabilities
Robust inventory and warehouse management
Manufacturing planning and scheduling tools
Finance management and reporting features
Mobile access for on-the-go functionality
Expert ERP implementation and support services
Grant Thornton
Founders: Alexander Richardson Grant
Founded Year: 1924
Headquarters: Chicago, Illinois, United States
Product Categories: Audit, Tax, and Advisory Services
Description: Grant Thornton is a global accounting and advisory firm that offers IT Process Improvement and Optimization services, assisting clients in transforming their finance functions and optimizing Finance systems.
Key Features:

Finance systems assessment and redesign
Process improvement and automation
Technology integration and optimization
Risk management and compliance
Performance measurement and reporting
Finance systems consulting
Fujitsu
Founders: Ichizō Kobayashi
Founded Year: 1935
Headquarters: Tokyo, Japan
Product Categories: IT Consulting, Application Services, Infrastructure Services, Cloud Solutions
Description: Fujitsu Limited is a global technology company providing IT process improvement and optimization solutions. They help organizations streamline their IT operations, modernize applications, and leverage cloud technologies for efficiency and growth.
Key Features:

IT process assessment and optimization
Application development and management
Infrastructure services and management
Cloud solutions and migration
IT security and risk management