TheCconnects: Can you tell our readers a little about your professional journey & how did you come to your current role/position?
Vedant Sarda: My journey began when I was just 12 years old. I spent most of my time creating websites and providing digital marketing services to the local businesses in my city. When I turned 13, I ventured into the field of stocks. I began my very own stock market advisory platform on social media. I proved myself as an advisor by helping my clients generate mega profits. Now, at the age of 15, I have a client base of over 550 satisfied members.
TheCconnects: Who has influenced you the most in life and why?
Vedant Sarda: I was blessed to have met my first inspiration, my GRANDFATHER. A man who left his birthplace and moved to a far away city to earn his bread and butter. He taught me hardwork is the true essence of success. His rich heart is more precious than any worldly possessions. If I have found inspiration in any other man apart from him, it will definitely be Mr. Radhakishan Damani, Founder of Dmart. He is the king of The Indian Stock Market. People say degree provides you with success but Mr. Damani is not even a graduate. All the hardwork he did ever since he was young like me paid off.
TheCconnects: What are the biggest challenges you have faced in your life & how did you overcome them?
Vedant Sarda: Being a 15 year old, my biggest challenge is time management. I've always had to juggle between my studies and my work. While managing two very important aspects of my life, I am trying my best to perform efficiently in both.
TheCconnects: What lessons you have learned from your professional career?
Vedant Sarda: I never fear to take any risk, this is my greatest lesson. The stock market is not for the weak hearted. It's quite simple actually, If there's no risk, there's no return.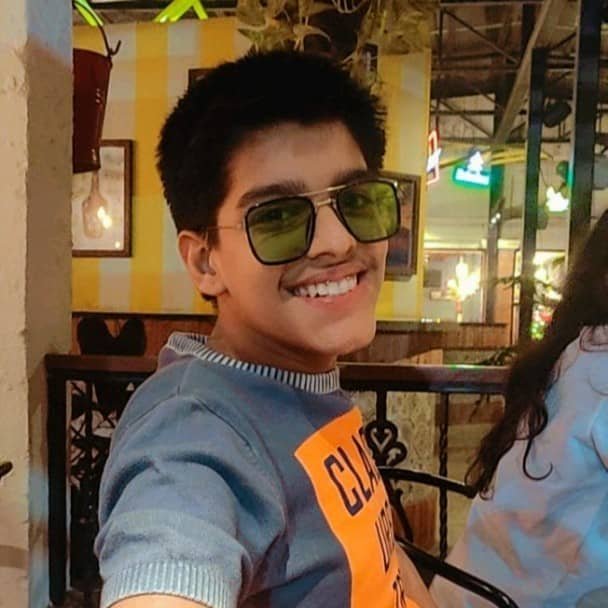 TheCconnects: What do you see as the biggest challenge for brands in the digital space?
Vedant Sarda: Every brand is competing to stay afloat in this ever growing market. Each one is trying to be different than the other. I feel loss of uniqueness or tough competition, may at times result in the downfall of a brand.
TheCconnects: How your product/solution can help to resolve the pain points of your customers?
Vedant Sarda: I believe in providing the superlative service to all my customers. 'The Money Erners' is a platform where investors find a one-stop solution to their investment issues. They get to know everything about the daily up's and downs of stock market, various cryptocurrencies and in-depth advisory and guidance.
TheCconnects: What do you do in your free time?
Vedant Sarda: I like to spend my free time reading and expanding my general knowledge. I try to stay updated on all the current affairs.
TheCconnects: Do you have any advice for those who want to become a chief executive officer?
Vedant Sarda: Everyone who aspires to become a CEO, hold on to this advice very dearly. If you wish to be successful, be hardworking and dedicated. Make this your life's motto and you shall accomplish anything. That's what I believe in!
TheCconnects: How can one join you in your journey to make people financially active?
Vedant Sarda: Join Us At :-
• TheMoneyErners – Calls 1
https://chat.whatsapp.com/FhGudPmumFdFOGtqya4lkg
• TME Discussion Group 1
https://chat.whatsapp.com/IwIiPkwHsvGBYiD1LYgcQz
• TME Crypto
https://chat.whatsapp.com/EnOfsczdevV1ExuEySlQhY
You can connect with Vedant Sarda on LinkedIn here
Listen on the go!